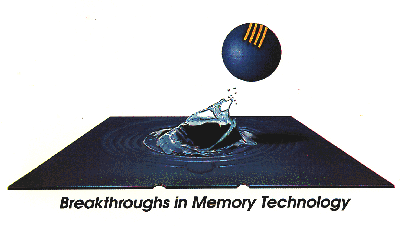 Heuristics ATLast makes the PC maintain its own memory.
---
Heuristic memory optimization -- Automates memory maintenance. All other memory managers include a memory optimization program that is executed once during installation. Its goal is to maximize available DOS conventional memory. When a change in the environment occurs, the user or integrator must manually re-execute the optimization program to retain a compatible environment. This manual re-optimization is rarely performed by the user, causing many unnecessary problems.
ATLast! re-optimizes memory automatically, every time a change takes place in the operating environment. Since ATLast! optimizes today's environment instead of yesterdays, the PC always maintains an optimum memory configuration.
Because of ATLasts' automation process (heuristics), the workstations maintain themselves. Both support staff and end users enjoy the elimination of unnecessary workload, legwork, and interrupts. Time previously spent supporting, configuring, and then maintaining memory management can ALWAYS be put to better use.
When the ATLast device driver loads in the CONFIG.SYS file, it checks the contents of the active ATLast.INI [learn] section. This section contains the check-sum and file size signatures of the following files.
CSIG= CONFIG.SYS ( or MSIG= for Multi-Config MENU files.)
ASIG= AUTOEXEC.BAT
PSIG= The active ATLast.INI profile.
LSIG= All .SYS, .DOS, .COM or EXE programs loading in the standard bootup process.
DSIG= The DOS version
FSIG= DOS serial number
ISIG= ATLast version.
XSIG= Any user defined file.
If all the signatures match the last bootup process, then ATLast loads in ACTIVE Mode. If any of these signatures change, ATLast reverts to a LEARN mode to determine what has changed and re-optimizes total system memory.

---
"Back to the Future" aka RYBS' Home Page
Copyright (c) 1996 - 2000 RYBS Electronics, Inc. All rights reserved.